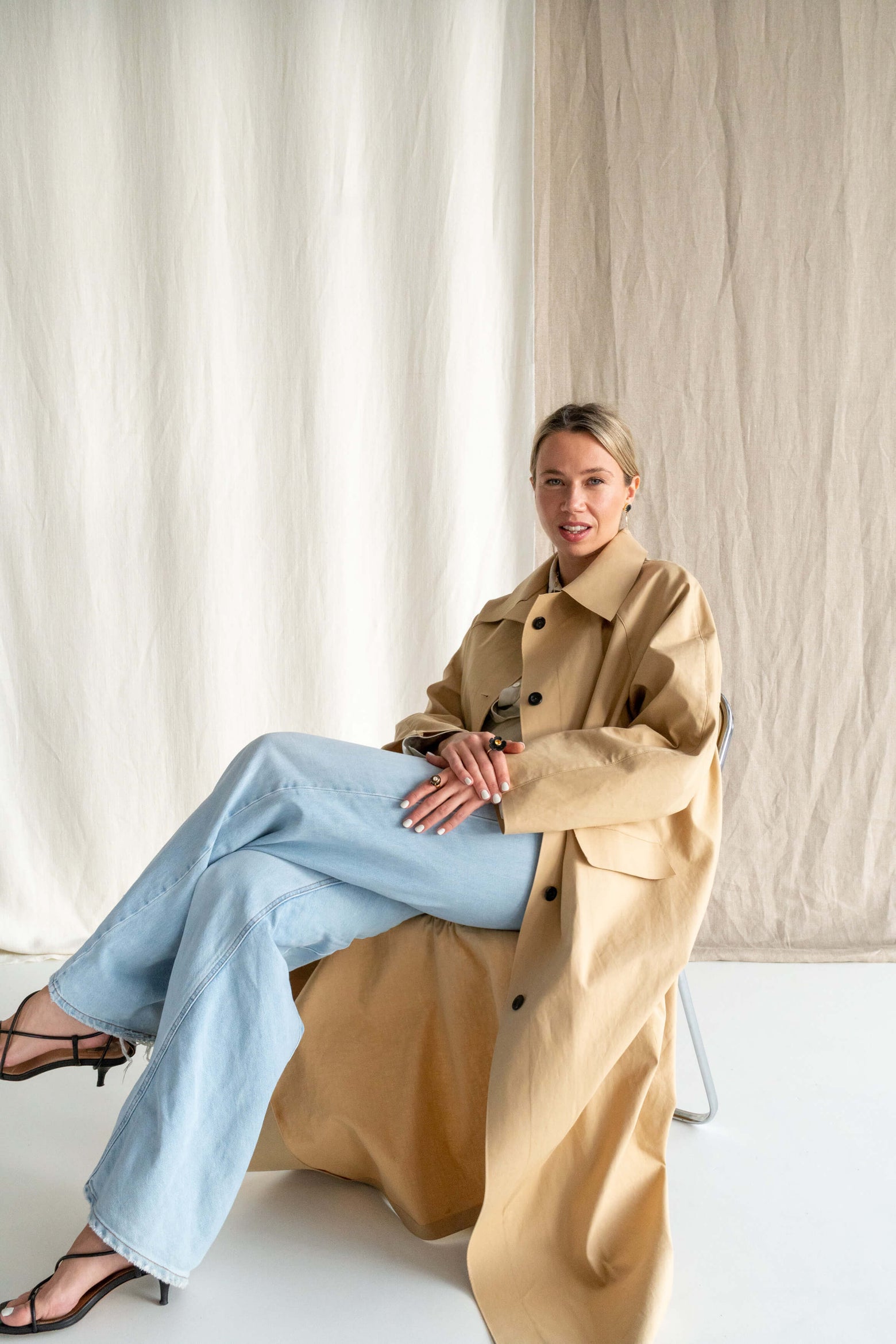 About Sophie Joanne
Sophie Joanne (1984) left a 12-year career as a creative director in the fashion industry to found her namesake brand. Arisen from the need to create something that would last, her love for craftsmanship, and her desire for ethical design, she decided to use her creative skill and imagination to create something close to her heart, fine jewelry.

Always drawn to the artistic culture, arts continue to inspire her today. The contemporary traits of her designs derive directly from her admiration of the modern arts. Her designs are immediately recognizable by their sculptural aesthetics, feminine energy, and often inflated forms.

Sophie is a completely self-taught jeweler and her first pieces were made in close partnership with magnificent artists from India. Sophie's appreciation for their craft combined with her creative vision led to a loving collaboration and pieces with each their own story and the heart of their creators ingrained in them.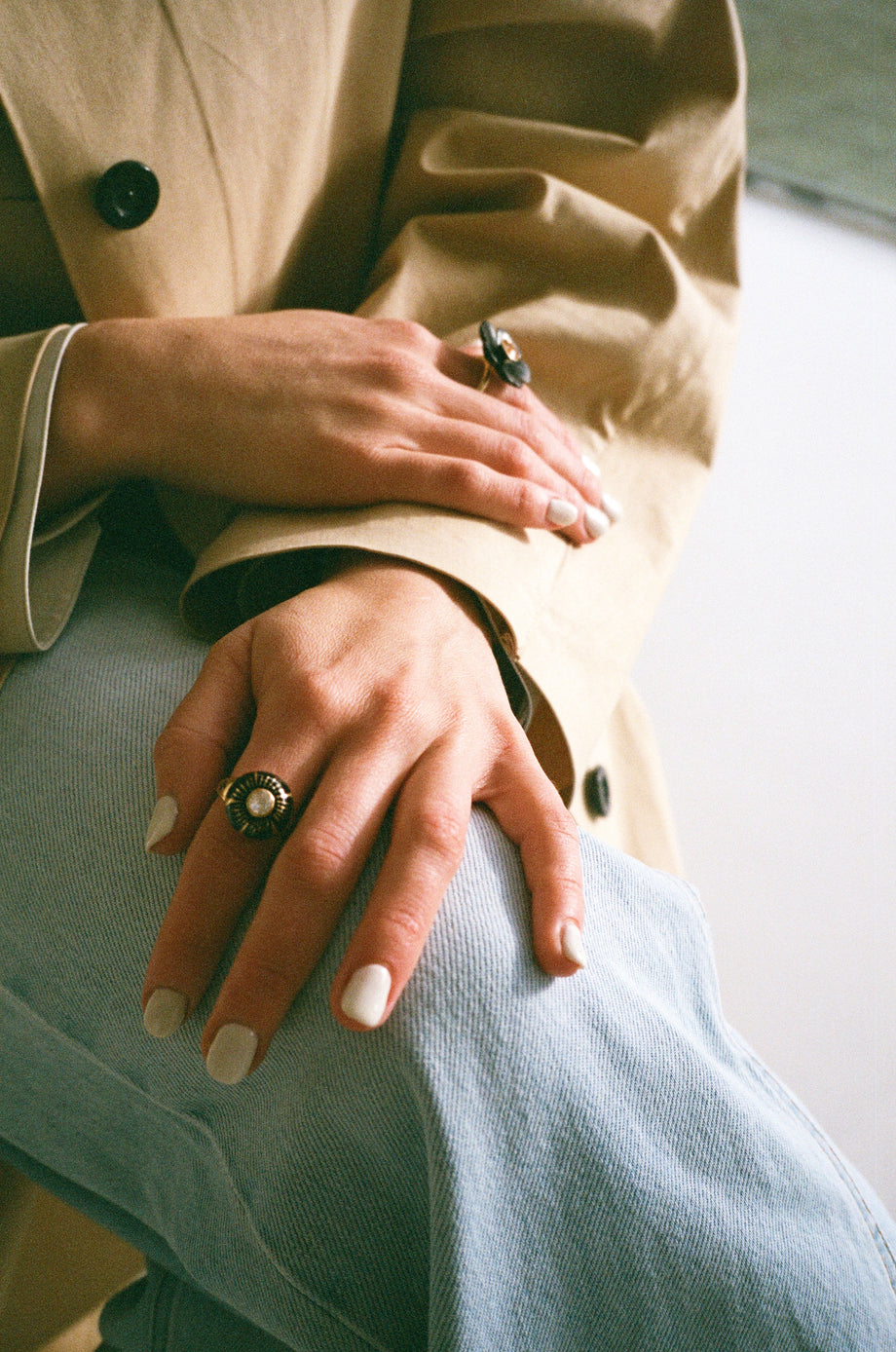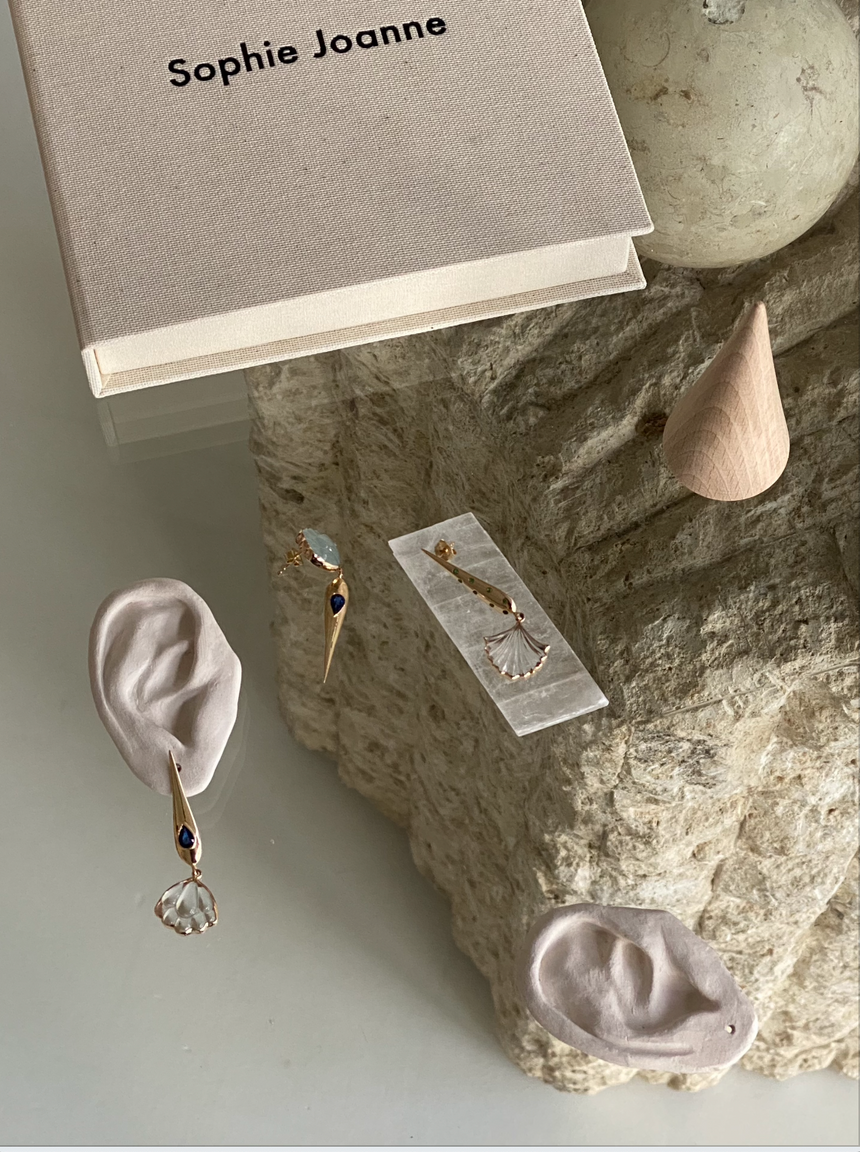 In our current society a purchase is so much more than just shopping for a product. It involves taking a stance on company values and supporting a specific way of doing business. We are committed to bringing transparency to the jewelry industry, something that is far from standard.

In an industry which is hazy and foggy when it comes to their supply chain, we want to lead by example. Here are our values to help us build a movement towards raising the collective standard in our industry to responsibly made jewelry.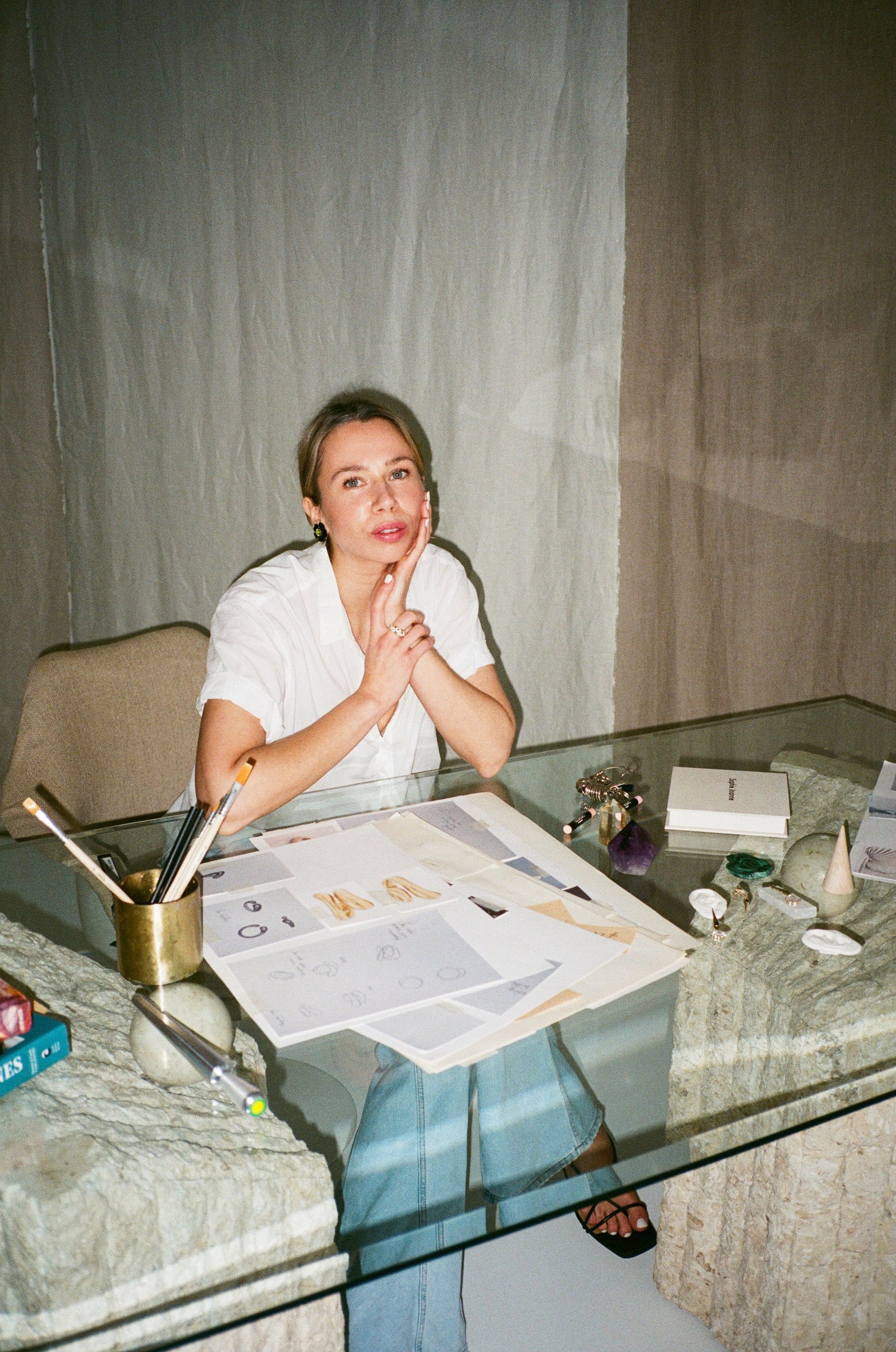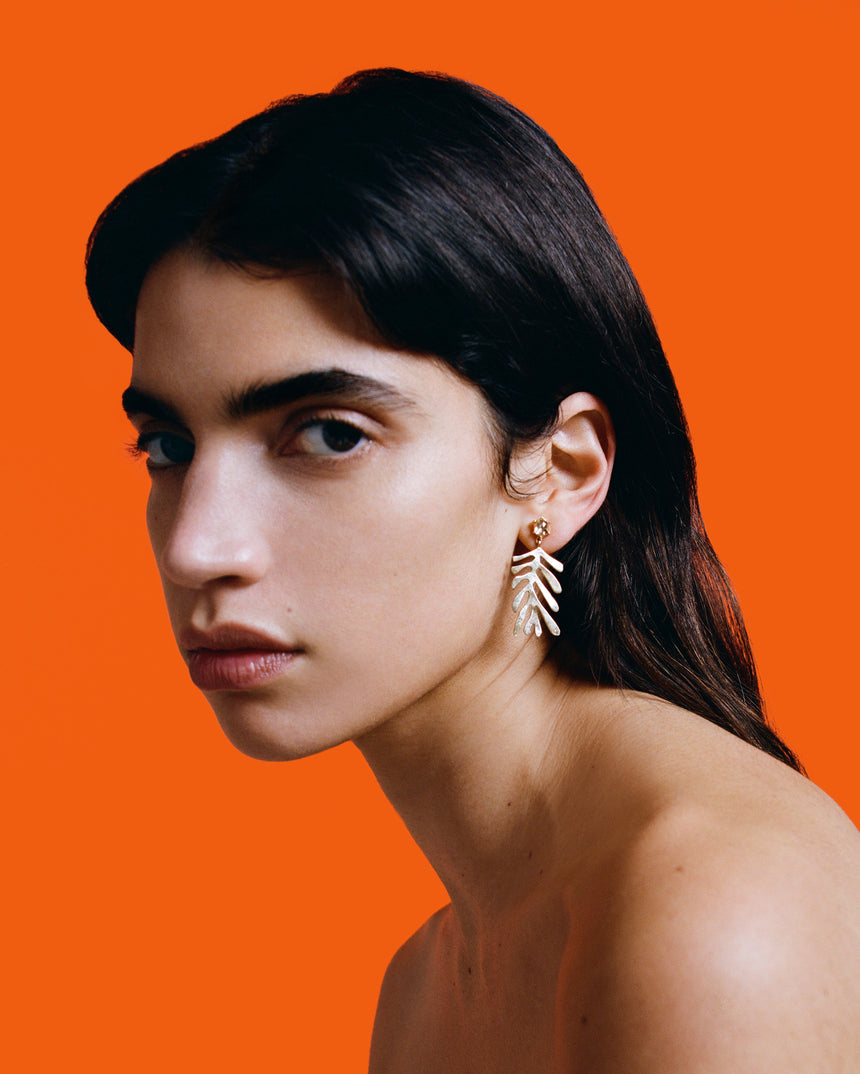 Ethically made
Above all else, we value our community most, our customers, the craftsmen that generously lend us their skill, and everyone else who is involved in this journey. We build lasting relationships, we act with kindness and respect, and value quality of life.

All the craftsmen and artisans we work with are compensated fairly. With every piece we sell we openly share the breakdown of these compensations.

We only work with people who align with our values of crafting. Where possible we produce locally, but we also highly value our craftsmen who work from a distance. They possess skills that are rare to find and are often tied to remote communities.
We take pride in that our collaborations have a direct positive impact on them and their community.

Ethically made jewelry is an overwhelmingly complicated issue, with many elements to be considered. In addition to supply chain and overconsumption, mining is one of the biggest challenges we face.

At this point we don't claim we are 100% ethically made, but we do assure that every step we take, we do it in the most ethical and sustainable way possible and moving forward we aspire to become more and more ethically made.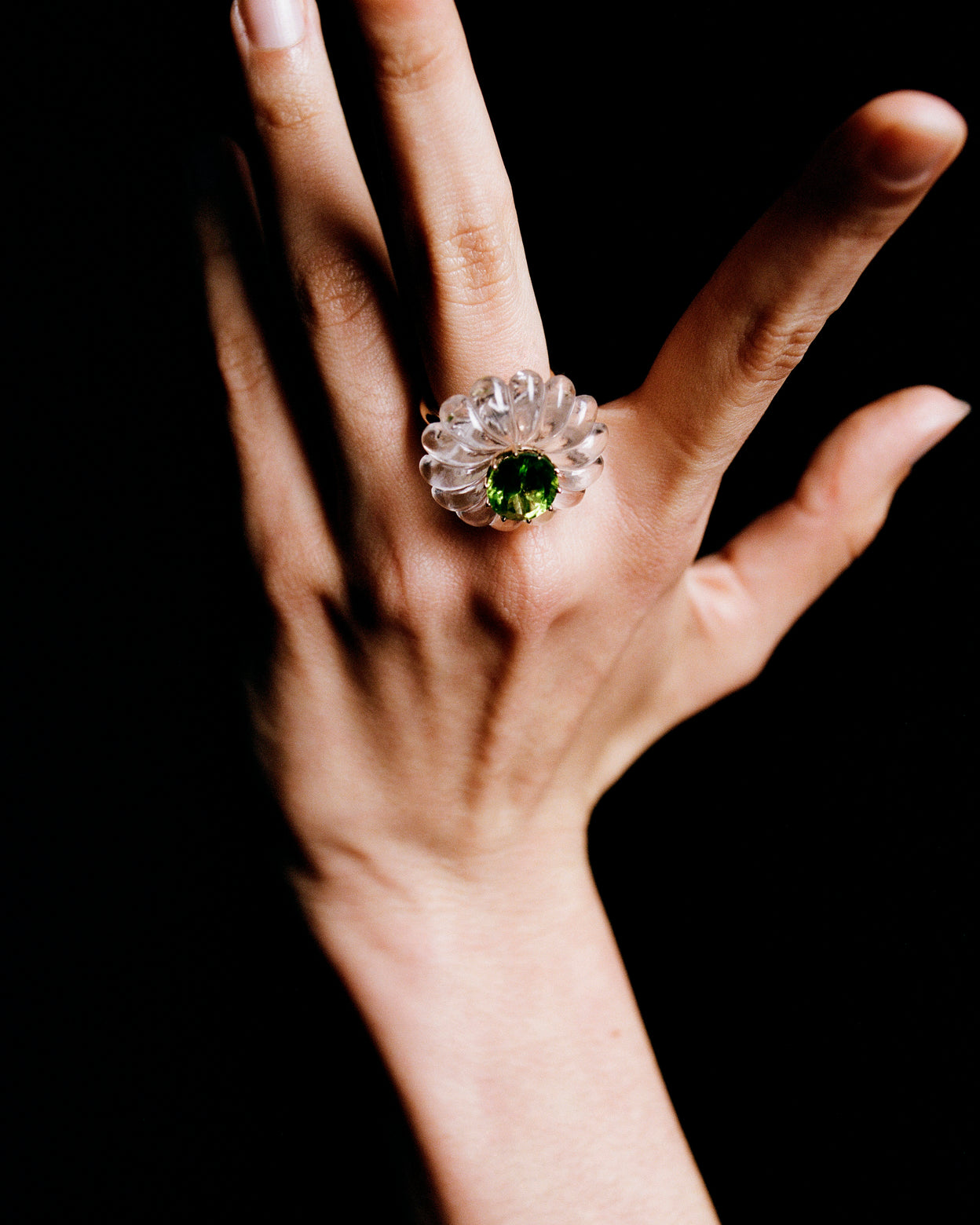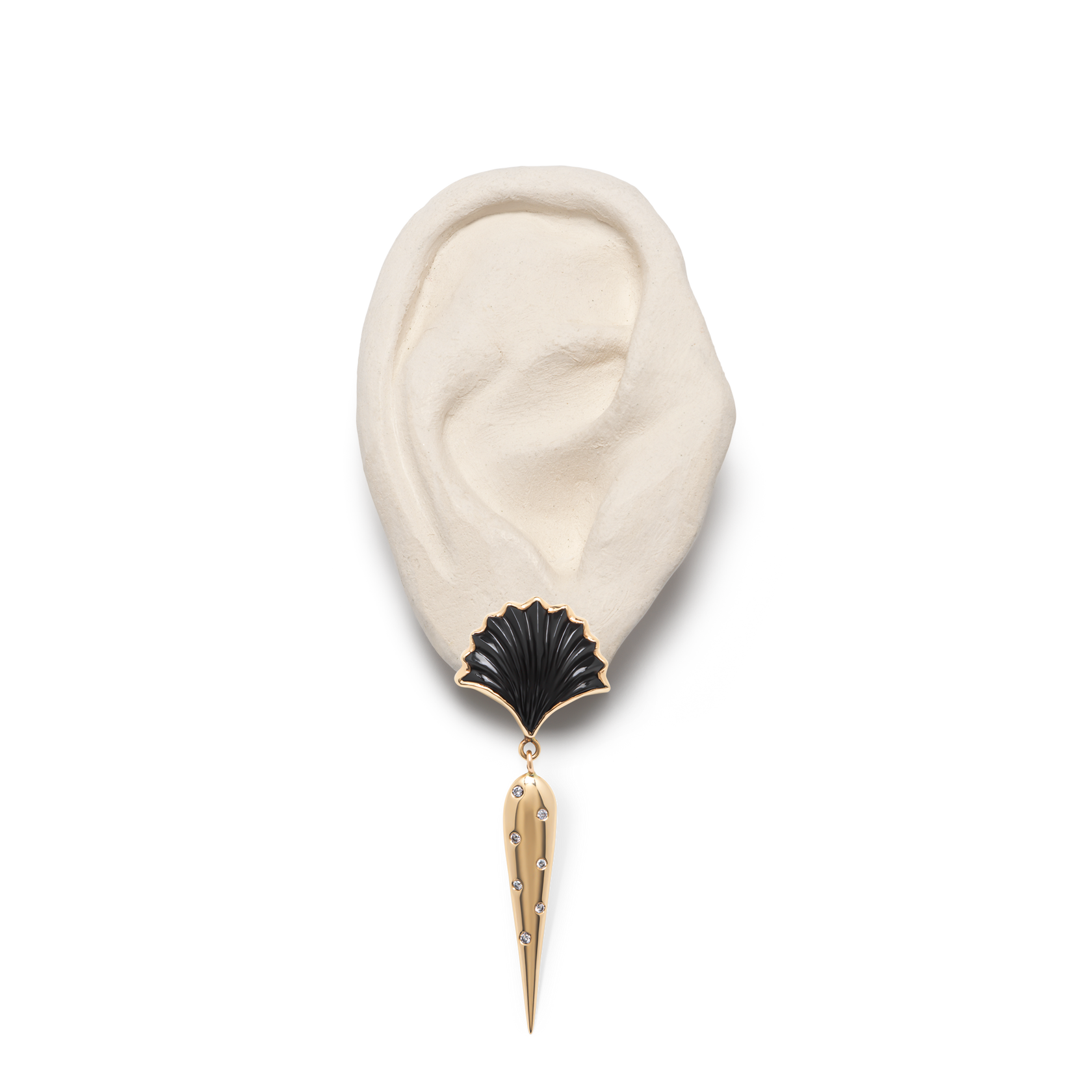 Sustaining Skills
We collaborate with highly skilled artists; whose crafts are often rare and passed down through decades of family tradition. We place value in giving these craftsmen a platform and supporting them in sustaining their skill.

The traditions that are tied to these skills have difficulty surviving modern times, as new generations often seek other professions. With every piece of Sophie Joanne jewelry you select, you directly contribute to the preservation of these skills and the livelihood of the artists.
Recycled gold
We work with 100% recycled gold, this means the gold is reclaimed from previously owned jewelry, which is then melted and newly refined. All pieces are made from 14-, 18- or 22-karat solid gold and are made to last forever. 22-karat is the most historical karat of gold. Known for its malleability and ductility, it allows for detailed and decorative engravings while the jewels also shape to the wearer over time.

Of course, our sustainability journey is not complete and Sophie remains committed to working closely with suppliers and artisans to find sustainability solutions across the entire supply chain. Our next step will be the responsible sourcing of gemstones.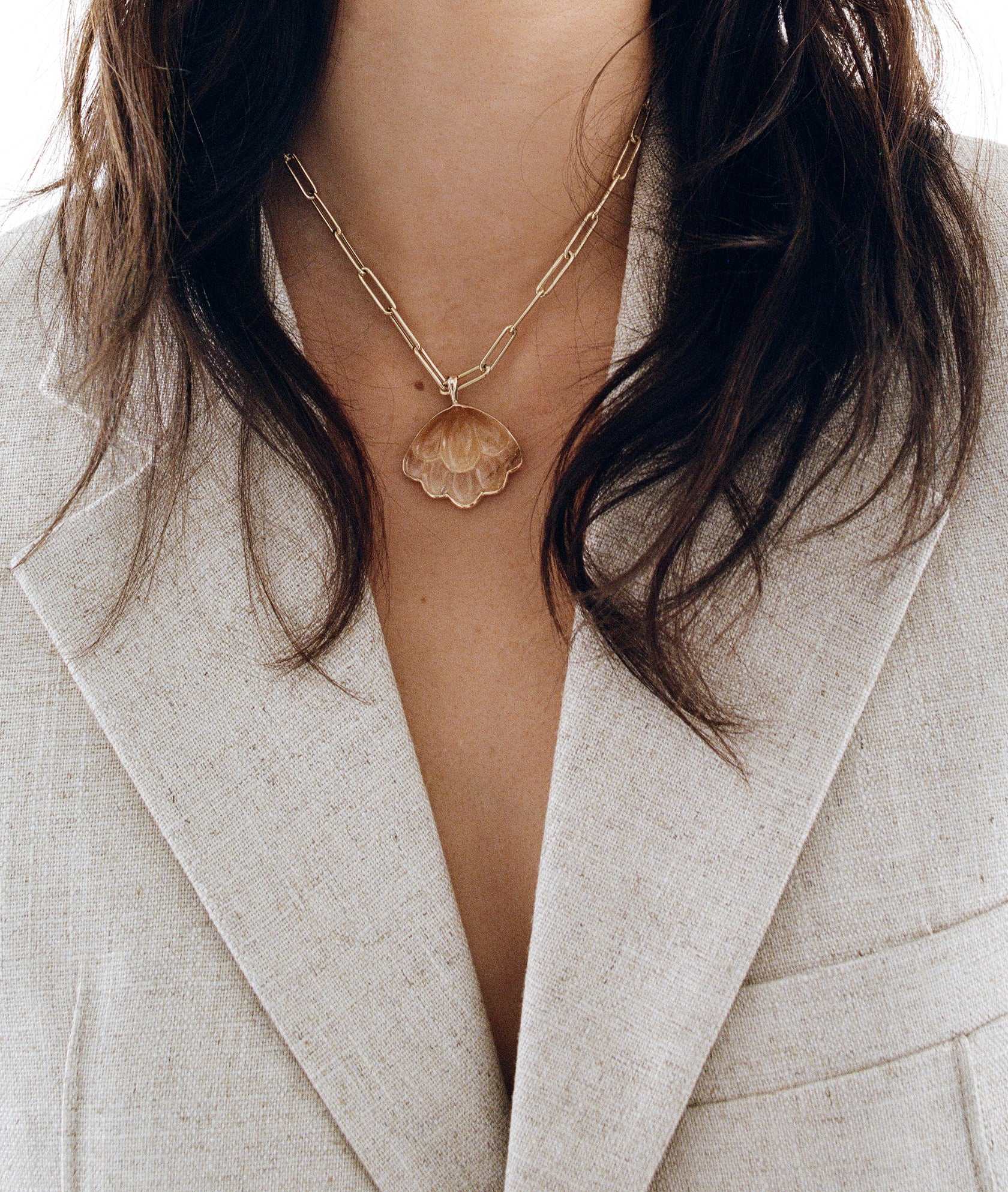 Price Transparency
99% of the jewelry industry is not transparent about the production process and the compensation related to this. We want to share with you the full story of how our pieces came to life, who put their love in them, and how those people were compensated. If you don't know the full story behind a piece, it can seem our prices are quite high. This is why we choose to be fully transparent with our customers.

All of our jewelry has been touched and worked on by at least four pairs of highly skilled hands before they are ready to sell. Major brands in our industry markup their products 8-10x the actual cost. We do things differently. We try to keep our margins low and prices clear, you can find the full breakdown of the retail price with every item in our shop.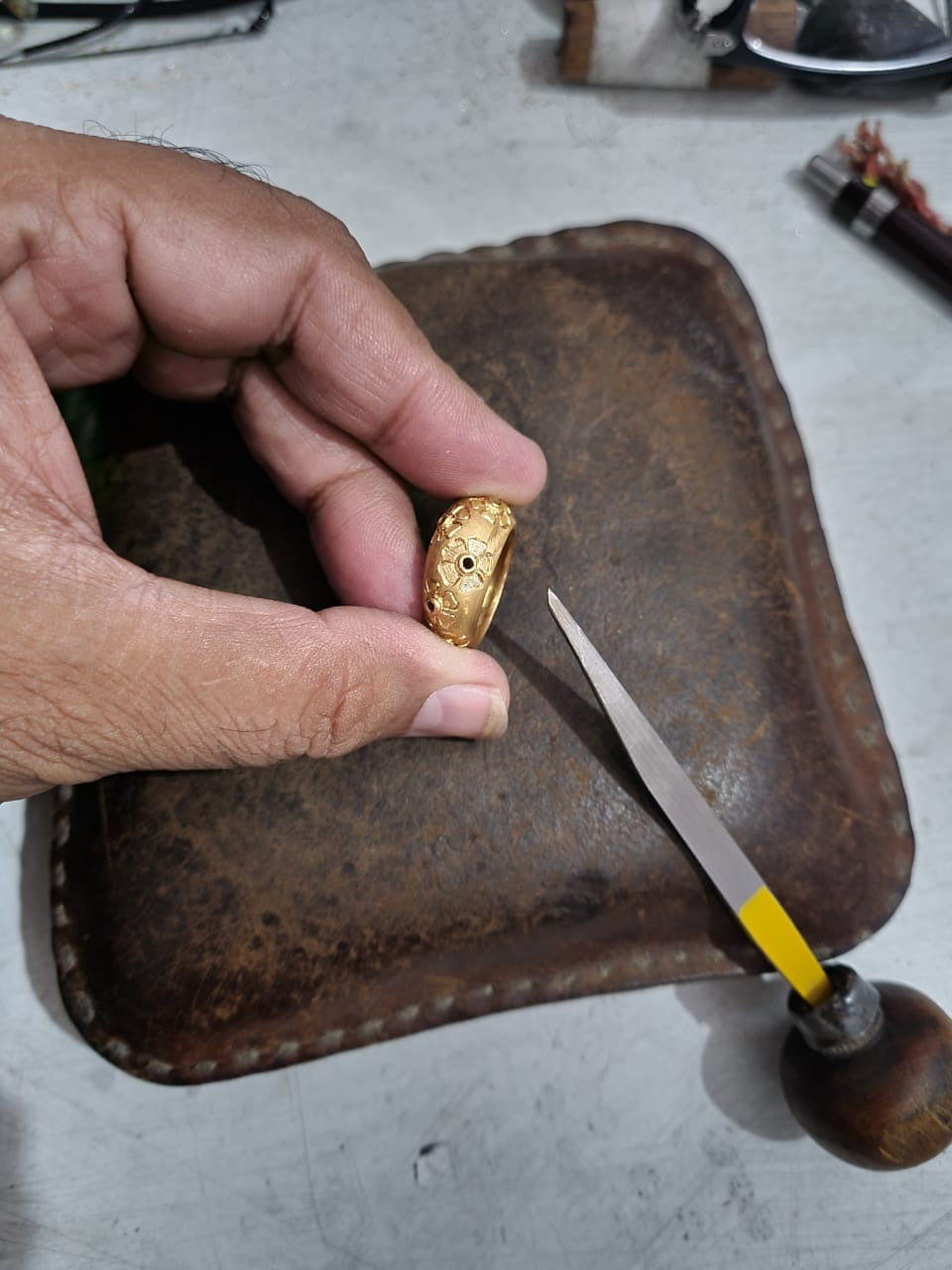 Craftmanship
Every piece is a reflection of our partnership with the most skilled artists and craftsmen from around the world. The artists we collaborate with often possess rare skills. By binding our talents together, we create unique pieces while sustaining their craft and contributing to their communities.

Many of our more detailed pieces are handmade by Mr. Kamal, in his studio in Jaipur, India. Mr. Kamal is one of the last Meenakari master craftsmen, a Persian enameling technique brought to India in the early 1600s. Enamel is the art of powder pigmented glass which is heated by fire into engravings in metal, after this is hardened and polished with agate it creates the most remarkable and rich colors. This hereditary and highly secretive skill was passed down through family generations over 200 years.

In addition to the enameling technique we also work closely together with a partner of Mr. Kamal, an 87 year old carving master who uses his skill for the shaping of precious stones in our jewelry. Mr. Kamal and his family has already been working with this carving master for decades.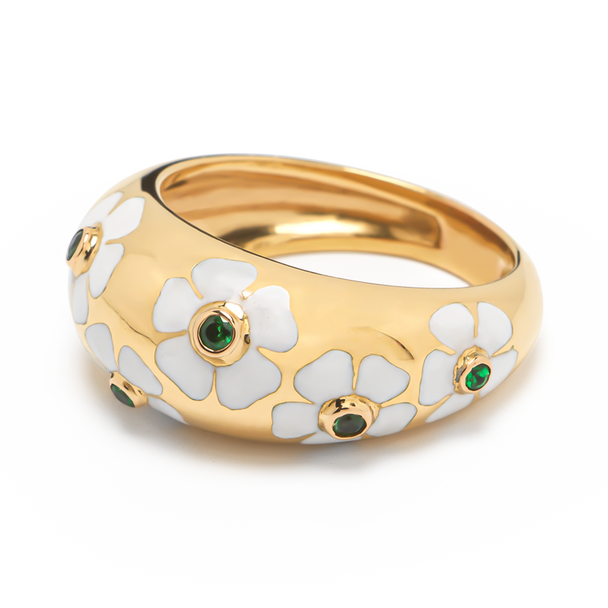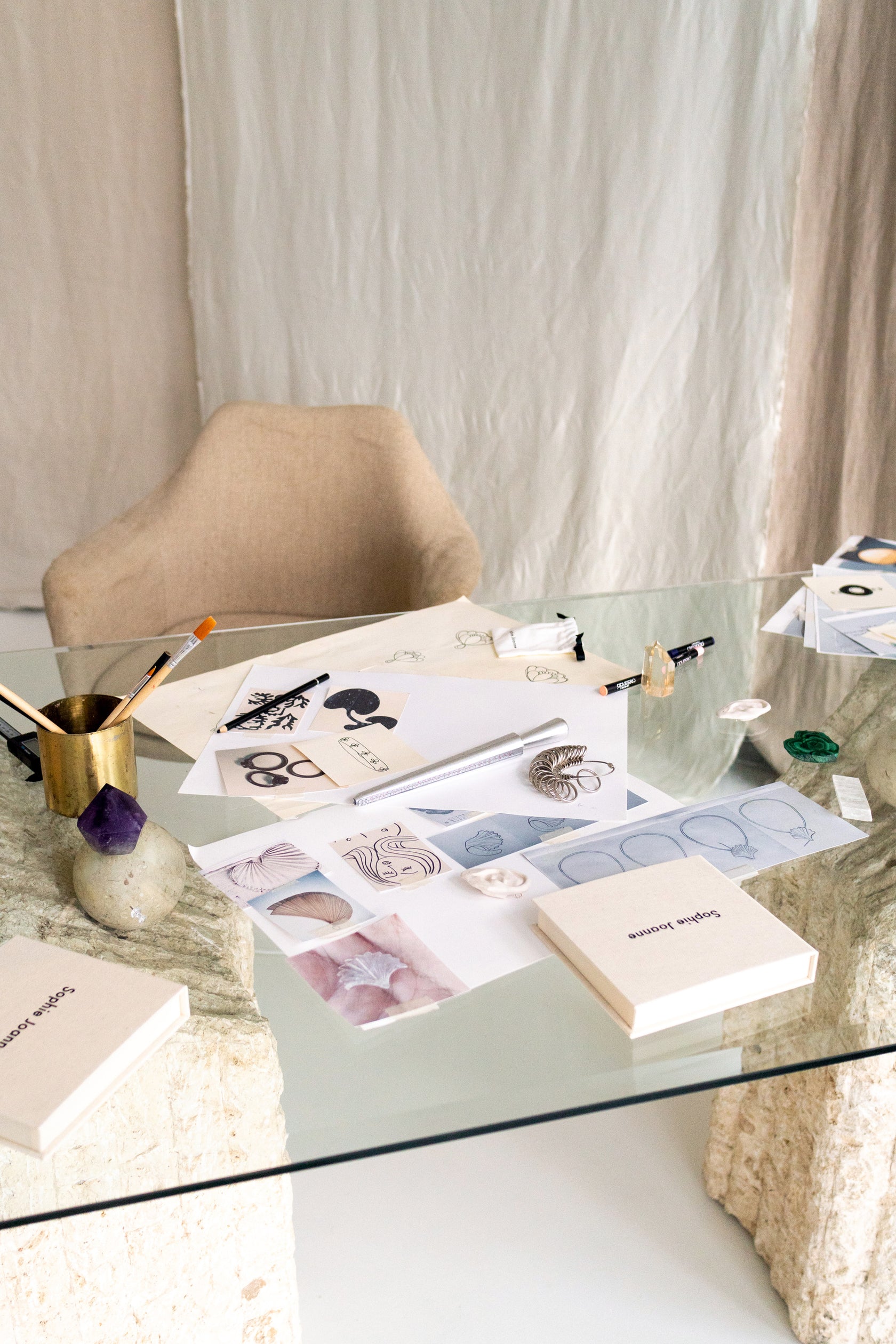 Made to order
Overproduction is one of the world's biggest environmental threats. There was a time in the not-too-distant past when having a piece of jewelry made especially for you was the norm, not an anomaly. People not only accepted, but expected the period of time between investing in a jewelry piece and the realization of the design into material form.

Our made-to-order system, by contrast, eradicates the production of excess stock with the expected environmental benefits, furthermore it encourages conscious consumption and it makes more economic sense for a starting business like ours too.
Eco-Friendly Packaging
All our packaging is made from eco-friendly materials like wood, organic cotton, and raw linens. The jewelry boxes for our high-end pieces are made by hand in a small atelier in Amsterdam, by a woman who has worked on perfecting her art of special gift boxes for over 30 years. Every box takes at least half a day to make.

As every piece is unique, every piece comes with a unique booklet explaining the journey the piece has made. At Sophie Joanne we believe that knowing the story behind our jewelry, knowing every place it has been before they become part of someone's special story, adds value to our jewelry.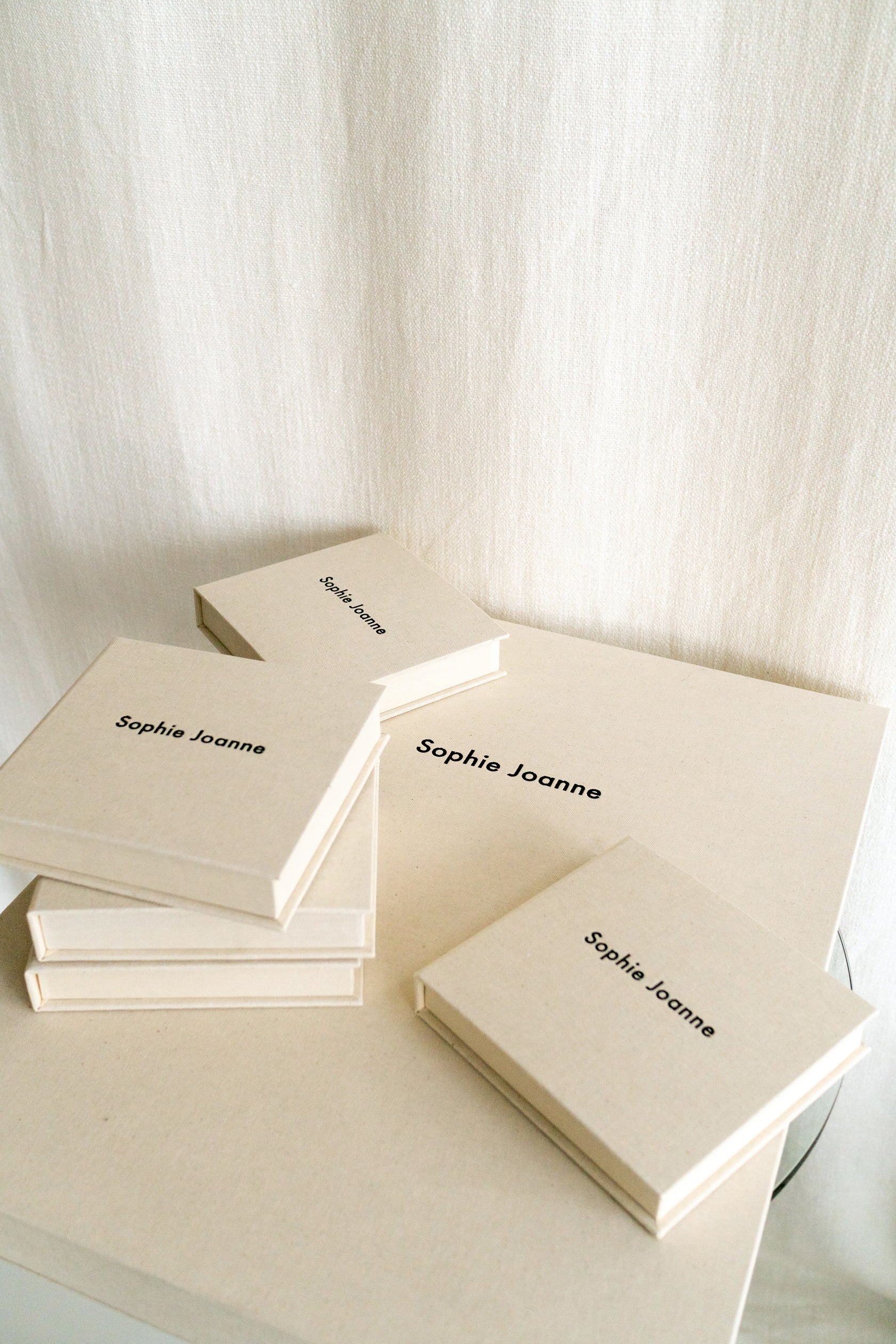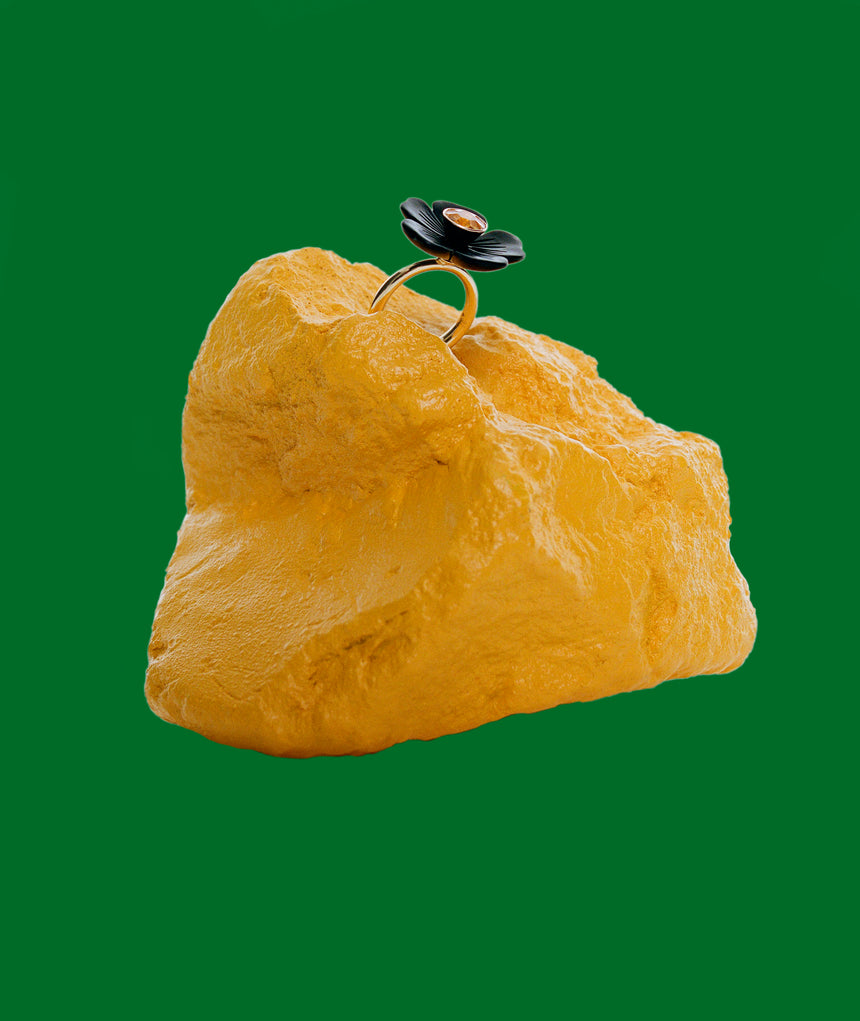 Bloemenkunst is an ode to flowers and their symbolism in modern art. Sophie started her design quest by researching various artists such as Georgia O'Keeffe, Hilma af Klint, Andy Warhol and Karl Blossfelt, their use of color and shapes were highly inspiring to her. She was intrigued by the symbolism of certain flowers in their work, which all made their way into our designs. Her designs are immediately recognizable by their sculptural aesthetics, feminine energy, and often inflated forms.

Each gemstone used is carefully selected for their energetic powers, to perfectly merge with the design.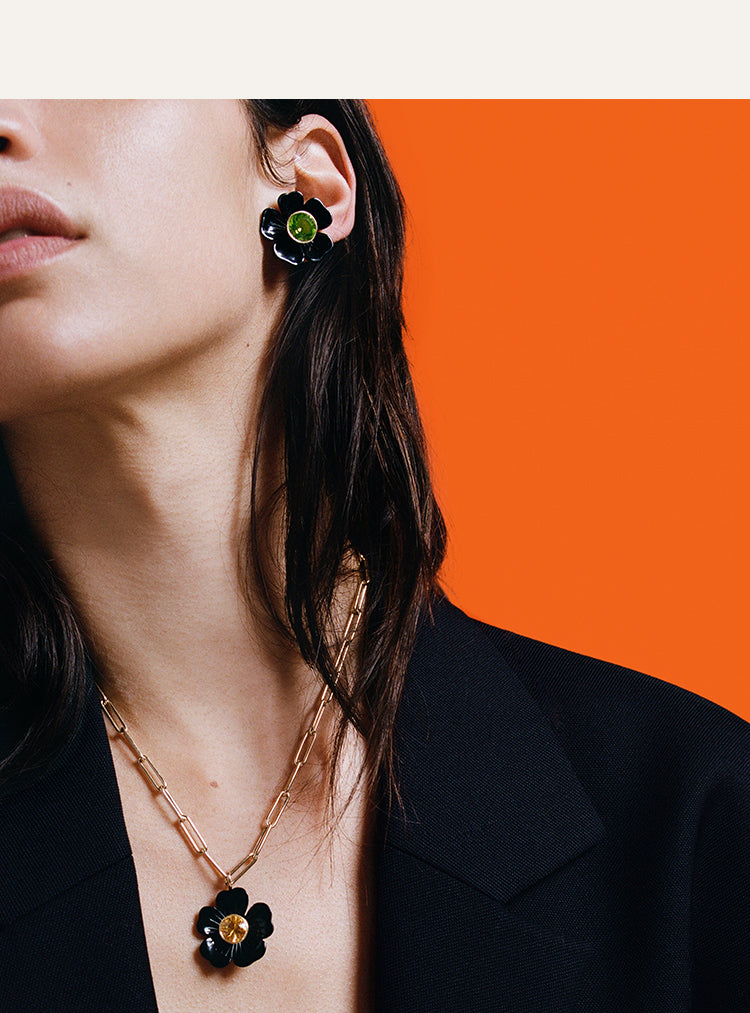 Sign up to our newsletter and be the first to know about our latest arrivals, stories and more!